Folly Beach Anglers Present

Welcome
Join us for the 6th Annual Kids FREE Fishing Tournament on Saturday, June 21, 2014!
---
In The News
Save the date! The 2014 Tournament will be held on Saturday, June 21, from 8am to 1pm.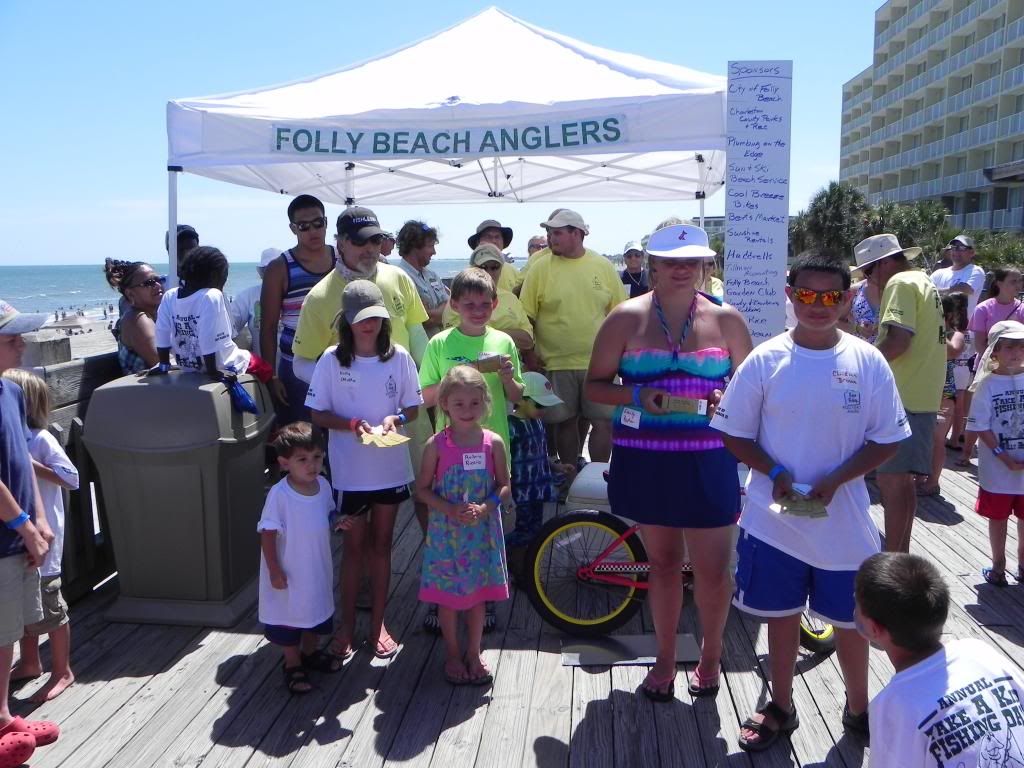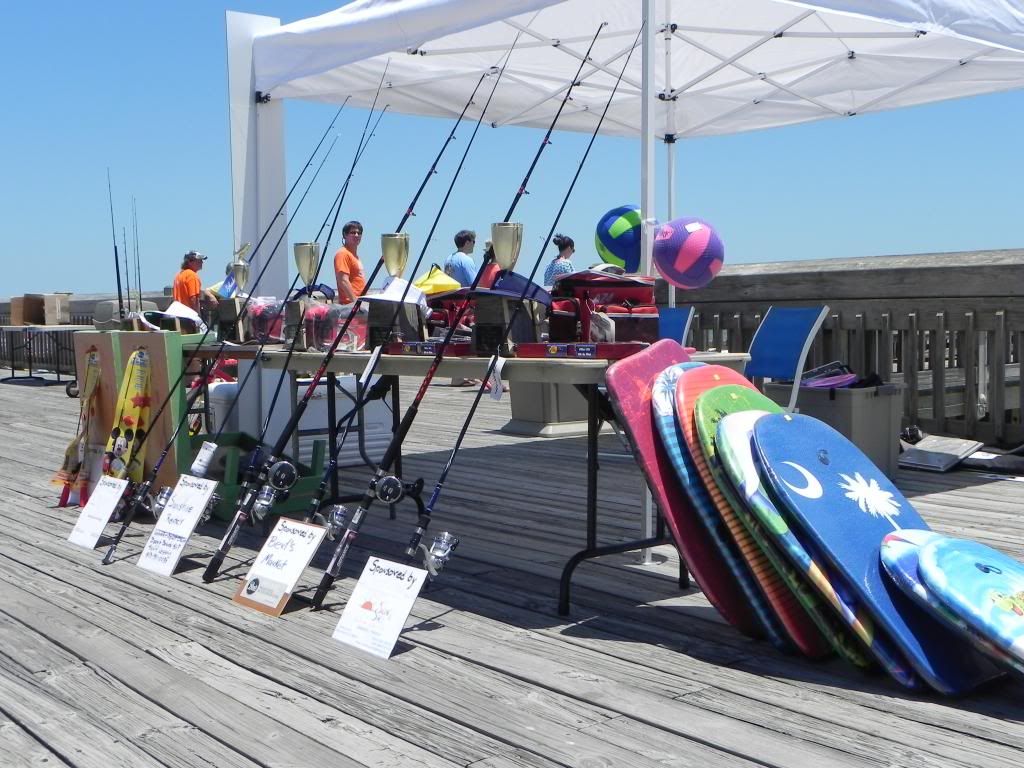 ---
About Us
The annual Folly Beach Anglers Kids Tournament (Take A Kid Fishing Day) has been held at the Folly Beach Fishing Pier for the past four years and is hosted by the Folly Beach Anglers and it's volunteers. The kids fishing tournament has grown from 53 kids participating in 2009, to 81 in 2010, 111 in 2011, and over 160 in 2012!
Contact Daniel Culpepper at (843) 743-9567 or big1sheephead@yahoo.com for more information
Tournament Info.
Saturday, June 21, 2014 from 8:00 am to 1:00 pm (no Rain Date)
At the Folly Beach Pier - Get Directions
(101 E Arctic Ave, Folly Beach, SC 29439)
This event is FREE (pre-registration is not required)
All Kids 16 and under are welcome
Fishing Rods, reels and bait provided (until we run out!). First come, first served!
Goals
Teach kids and their parents that they can fish and enjoy the great outdoors with out a boat
Teach kids how to fish and train them to respect DNR rules
Target inner city kids who may not ever have seen the ocean
Offer first place prizes in both sexes and 3 age groups to show what winning is all about
Have door prizes so that every one has a chance of going home with something
Sponsors
The tournament is sponsored by:
Folly Beach A-Tax Committee
the Folly fishing community
Prizes
Trophies and Prizes will be awarded for All Age Groups!!
Boys: 12 to 16 yrs, 7 to 11 yrs, 6 and Under
Girls: 12 to 16 yrs, 7 to 11 yrs, 6 and Under
Lots of Raffle Prizes will be given away after the tournament
Rules
All fish weighed in must be legal by SCDNR rules – NO SHARKS OR STINGRAYS